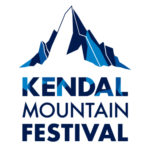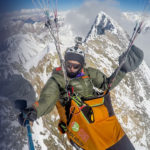 Flyability has been asked to be the beneficiary of the charity raffle at the 2017 Kendal Mountain Festival. We will be there for the afternoon workshops and the evening talks as part of the Ozone Free Flight sessions on Thursday 16 November. Raffle tickets are £1 a ticket and we have over £600 worth of prizes donated (see below for details). We're also able to sell tickets via our paypal account if you aren't able to attend the festival on the Thursday. Tickets for the Free Flight workshops and talks are available on the KMF website (click the logo on the right).
Our evening talk about Flyability will be by
British Cross Country Champion
World Record Holder
British Paragliding Team member for many years
Display pilot
World Women's Hang Gliding Champion (twice)
World Women's Paragliding Champion
European and six times British Women's Hang Gliding Champion
British Hang Gliding Team Member
British Paragliding Team Member
British Team Captain
Multiple World Record Holder
World Record for absolute altitude (hang gliding) at 41,307 feet
Display Pilot
The Raffle
The companies below have kindly donated our raffle prizes including:
A Peli 1845 protective case (worth £170).
A tandem paragliding flight (worth over £100) and a 30 minute microlight lesson (worth £80) from Cloudbase.
An Original Hoody (£55), T shirt (£25) and baseball cap (£22) from FlyKandy.
A Fastpack bag (£75), Mastering Paragliding and 50 Ways books (£24.50) and 2 Retrieve Signs (£12.50) from Cross Country Magazine.
Cloudbase Paragliding Wiltshire
How to buy tickets
Tickets will be available on the day or bought in advance (£5 minimum please to help cover postage if you win!) by donating to our Paypal account.
The draw will take place on the evening of Thursday 16 November.
Please dig deep and buy tickets if you can afford to and share this page if you can't. We very much want to raise funds that justify such generous donations from the companies above!
https://web.archive.org/web/20220703211027if_/https://player.vimeo.com/video/241261336
KENDAL TRAILER 2017 – A Spark In The Dark from Kendal Mountain Festival on Vimeo.
Tags: Free Flight Kendal Mountain Festival ParaGliding
Post navigation
← Try Everything Weekend 25/26 June 2016
Donate through eBay →Search for:
Follow us on