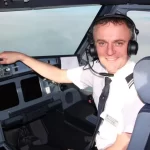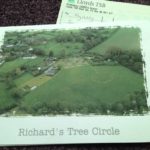 Many, many thanks to the Westgate Family who have sent through a donation from the proceeds of The Richard Westgate Memorial Tandem Meet last year.
It was an honour to attend and meet so many lovely people.
If you are in the area of Fontmell Magna the tree circle in the memory of Richard at the Westgate Wood, Princes Field, Fontmell Magna SP7 0PB.. It is a beautiful place and a great tribute to someone who dedicated everything to flying.
More information about Richard and his achievements are available on his Facebook page.