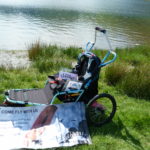 We've just come back from Buttermere Bash 2023. We have never been (Helen and me ) although this event was behind the original fundraising to set up Flyability over 25 years ago. The festival is full of awesome people in a fantastic place. We have too many people to thank but our attendance was all of it was to show off a brand new Handivol paragliding wheelchair half funded by the Buttermere Bash (plus sponsorship from Cross Country Magazine).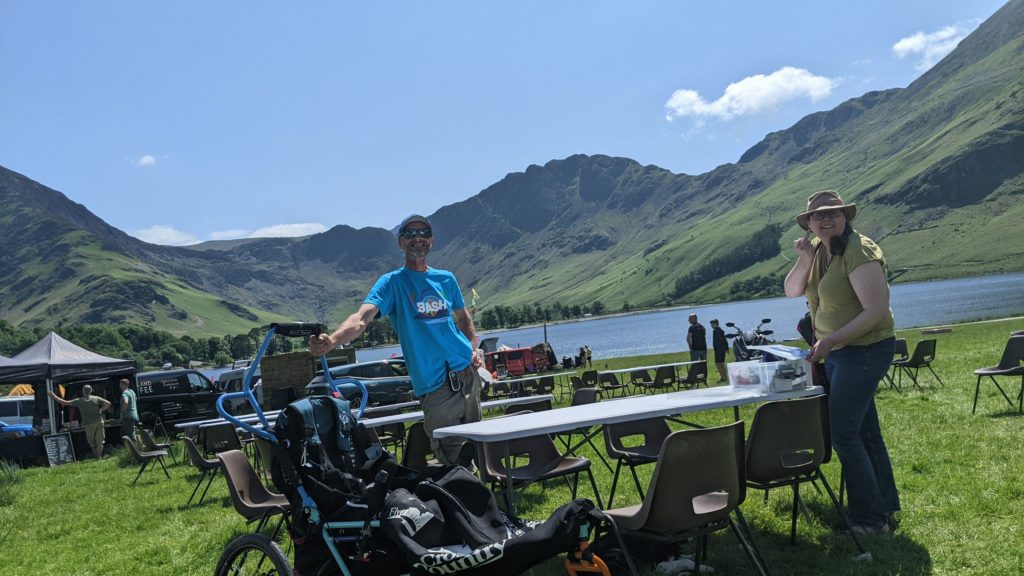 Last year we managed to get Sam flying in the Handivol buggy thanks to Gordie and Malc, they where impressed with how the buggy flew, enough even to help Flyability buy the Buttermere Handivol. Check out the funky colours! After her flight in the original Flyability Handivol Sam wrote this article.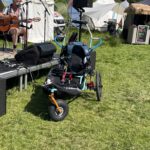 After much toing and froing with UK customs (ending with the Handivol being picked up by S+W lifesavers!) the new Handivol in Bash colours (all of them!) arrived in the UK in May.
The Buttermere Bash
The Buttermere Bash Charity Free Flyers Festival is a legendary Lake District happening, held at the end of May beginning of June each year. Gathering together all walks of life to experience the beauty of this magnificent setting, either by land air water or dance.
Primarily a charity fund raiser now in it's 16th year, over £13,000 was donated in 2022 to local charities and good causes such as Air Ambulance, Mountain Rescue Teams, or local environmental charities.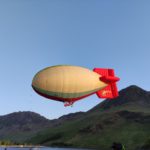 The 'Bash' hosts both A and B paragliding comps as well as coaching courses with pilots landing right on site (in a paddling pool if they get their landing approach right). There's also flying for paramotors (foot launched and trikes), this year the paramotorers were flying using jet packs! As well as the flying the festival is right on the lake with loads of opportunities for paddleboarding/canoeing/swimming. There's an evening skydiving from the Osprey display team and acro display on Friday and Saturday nights. Airship 101 were also on site with their airship (a steerable hot air balloon) along (so much fun!!). The wind was still enough for them to fly on Friday evening and fly tethered on Saturday. And to top it all off on the Friday and Saturday lots of music, drinking and dancing!
Hot off the press this year:
As ever we all had the most amazing time and to top it off we have collectively raised a staggering £14,588.00 for charity. This has now been distributed as follows:
Great North Air Ambulance £5790
'Bash Buggy' Flyabilty wheelchair £1798
Penrith Mountain Rescue £1000
Bendrigg Trust £1000
Friends of Lorton School £1000
Ten in Ten MS fundraiser £1000
Settle Victoria Hall £1000
LCO winners nominations:
One Global Ocean £500
Disasters Emergency Committee £500
Purple Patch Arts £250
Cockermouth MRT £100
Keswick MRT £100
Cancer Research UK £100
GNAA £450
Thanks to Gordie/Lucy all the people on the Buttermere crew for putting on such an awesome event!
(aswell I have to thank Bob, Paul (for getting me out of public speaking!) , Mark, Alan and many more people for helping me try some fantastic things!!! – George)